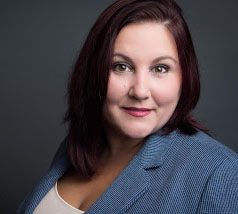 Jessica Sanders
1000 Calls A Day
I just got back from Mega Camp by Keller Williams and it was amazing! Gary Keller is an amazing, fun person, and I learned a lot during my trip.
Technology Camp really focused on marketing strategies, especially targeted marketing strategies.
Rather than casting a wide net and getting lost in a sea of competition, focus on smaller neighborhoods. Combine direct mailers with a calling campaign for an effective, compact marketing plan.
Gary Keller also talked a lot about instantaneous response time. Today, 49% of emails and text messages go unanswered by real estate agents.
Following up with your leads should be your top priority.
I also learned that many agents aren't taking advantage of building relationships with local businesses. Putting your newsletter up in an ice cream shop with a coupon for a free cone will get you a lot more traction than just sending out another newsletter not many people will read.
Besides all of those amazing lessons, I learned a new script for circle prospecting and met with a few of my wonderful clients. All in all, it was a great trip!
I plan to delve more deeply into these lessons in the future, but for now, please don't hesitate to reach out to me with any questions, especially if we missed each other at Mega Camp. I look forward to talking to you soon!