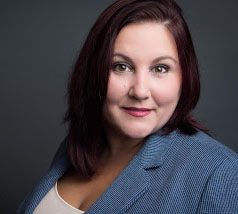 Jessica Sanders
1000 Calls A Day
As you know very well, we can hire an assistant for you located almost anywhere in the world. Most of our virtual assistants are based out of the Philippines. For clients that choose an internationally located assistant, each one of our candidates is highly qualified, and they're all very good at their jobs despite working in conditions that we would probably find difficult to operate under.
If you scroll through our Facebook page, you'll see us mentioning our VA's dealing with monsoons, earthquakes, and unforeseen power outages. This is what comes along with living and working in a country that is less developed than our own, but it's also part of the reason why our service is so affordable.
We do our best to overcome these issues, but occasionally these problems are simply out of our hands. However, back in January 2015, there was an earthquake with a magnitude of 5.6 on the Richter scale, and while our VA's could feel it, they kept making calls! Although their working conditions aren't optimal, our VA's are as resilient and as resourceful as anyone we've ever met.
One common problem we encounter that is unrelated to weather or acts of nature is poor internet connection. While we do allow some of our VA's to start working with us when they have LTE internet connection, we have it written in our contract that they must get a DSL connection after a few weeks of working with us. This results in fewer dropped calls and more leads getting safely into your funnel.
To avoid any problems with Internet connectivity, we have our VA's conduct a daily speed test, which they then report to our quality control officer.
Last but not least, there is an Internet service provider based out of Australia called Telstra. They provide great internet access, and they're branching out of Australia and into southeast Asia and the Philippines very soon. Once they get their service up and running in the Philippines, many of our problems will be resolved.
Until then, we can only rely on the resourcefulness and resilience of our virtual assistants, who consistently work through earthquakes, floods, and typhoons.
If you have any questions about working with VA's, please don't hesitate to give me a call or send me an email. I would be happy to help you!