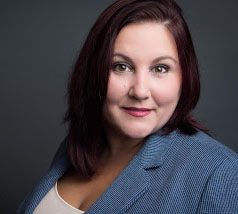 Jessica Sanders
1000 Calls A Day
We don't ever hire part-time virtual assistants for our clients, and that's because we want them completely dedicated to you and your business. It's similar to when Realtors urge their clients not to hire part-time real estate agents. Part-time workers aren't fully committed to their jobs, and
we only hire people who are fully committed to helping you grow your business.
Each VA we hire is dedicated to one single client, and this vastly improves their effectiveness on the phones.
When we train our assistants, they get to know your marketing plans and your branding very closely. We even like them to know your geographic location so when a client asks them where your office is, they can give that person an answer!
When each VA is dedicated to a single client, they don't ever mix up scripts or mess up names
, and it allows them to get comfortable within their position in your business. This also causes them to get to know your team on a more personal level. We encourage fostering an inclusive culture with your assistant, which usually results in the VA working even harder for you.
We have some clients with multiple VA's working for them, but each VA is designated to a certain part of their sales or marketing strategies. Please ask us about this if you need more than one VA for your specific marketing or sales needs.
We look forward to hearing from you!
Jessica Sanders
1000 Calls A Day