Clients,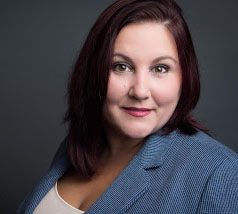 Jessica Sanders
1000 Calls A Day
Perfecting a script is incredibly difficult.
It takes hours to tweak every day, and it takes a lot of practice to get right on the phone. We know that you don't have enough time in your average day to devote to scripting. It's a long process - and one that can be made more technically difficult by new and evolving legislation against telemarketers.
Mike Ferry's scripts are excellent and we agree that they are some of the best in the business, but they're not intended to be used by non-licensed agents. Because of this, we like to model our scripts after Bill Crespo's work. We like his tone, reach, and posturing.
Of course, we don't just repeat what he says,
we like to give you a customized script that's intended to capture a local market audience
. This is part of what makes this service so unique, and that's because we work with you to tailor-tune a script to your liking. Instead of spending two hours per day on scripting, allow us to do so!
One of our best clients,
Scott Cramer
, has built a very solid foundation with us. He never misses his weekly calls, and because of that we can set him up for success as the program advances. All he does is speak with us once per week to tell us a little more about his target audience. A few minutes of conversation is all it takes to get the process started. Once we have an idea of what you want, everything else becomes much more simple.
In other news, we want to invite you to join in on an exclusive, client-only webinar on Wednesday, February 16th at 11:30 a.m. to 12:30 p.m. CST.
All of our best clients will be there to share ideas and strategies that will help you convert more leads, improve your scripts, and help more families buy and sell homes using our service.

Because it's so close to Valentine's Day, we thought we'd share this extra special invitation with you!
If you're not a client of ours, contact Jessica to see what you can do to join in on this exclusive Mastermind Hangout.
We hope to see you there!