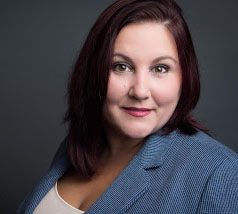 Jessica Sanders
1000 Calls A Day
Class action lawsuits are on the rise, and professional marketers who use auto-dialers to generate leads are scrambling to find legal ways to carry out business. Penalties against those who ignore the FCC's new regulations are steep, and can cost $16,000 per infraction.
So, how is 1000CAD staying legal while still providing you with a superior service?
It all starts with the type of dialer that we use
when we make your calls.
The FCC defines a restricted autodialer by its capacity to dial, and not for the purpose that it's being used. That means that a marketer who uses a multi-line auto dialer on a single line may be in violation of the new law, even though this person may only be calling a few dozen people per day. If your dialer has the capability to call thousands of numbers, it could very well be illegal.
Furthermore, the FCC rules ban multiline dialers that drop more than 3% of calls. Dialers are also deemed illegal if they disconnect before letting a phone ring for 15 seconds, or if they fail to play the required abandoned call message. Under these rules, most multi-line dialer platforms are in violation of these laws.
It's no longer an option to ignore these regulations. Plaintiffs can now make a full-time living by trapping and then suing telemarketers under the Telephone Consumer Protection Act (TCPA).
To avoid these issues completely, we use a software that is legal, but that also maximizes the contact ratio. When you use a multi-line dialer, such as a Mojo dialer, if more than one person answers, the call lines will be dropped and you lose multiple contacts at once. This is bad for you in a legal sense, as well as a business sense.
As the FCC broadens their definition of an autodialer, many multi-line platforms will be rendered useless in a legal sense. However, predictive dialing systems remain a viable option because of their limited capacity to call consumers. These systems have no abandonment issues and they are not even required to leave abandoned call messages.
Five9 is a software that we use. It's legal and it maximizes your contacts. This is professional call center software that allows up to 10 agents to work simultaneously on the same campaign. The call volume can be adjusted, and that allows the contact ratio to be kept as high as possible.
You can continue dialing with confidence when using Five9.
1000CAD
use
s
third-party scrubbing services such as
DNC.com
to ensure that you stay out of any 'Do Not Call' lists
, and we scrub out any auto dial, any cellular or ported landlines, and professional litigators. Five9 and 1000CAD provide the tools you need to avoid costly litigation.
This allows you to remain profitable while remaining legal. What more could you ask for?
Don't hesitate to reach out to us with any questions that you might have!
Jessica Sanders
1000 Calls A Day